The Ultimate Printable Family Chore Lists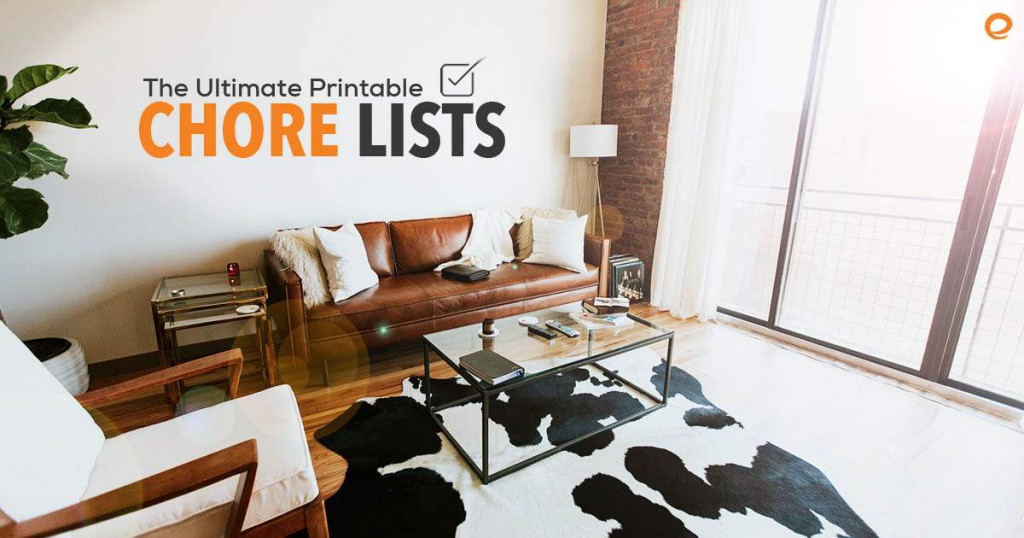 It's hard running a household. There are multiple bedrooms, bathrooms, and living areas to clean — not to mention all the appliances, systems, and safety features you have to keep up with.
Throw in the family and pets you're taking care of, your job, and just the day-to-day demands of life, and keeping a house clean, tidy, and in order can be pretty darn hard.
Want help staying on top of your home's honey-do list? Here's the ultimate guide. Click on each chore list, print them, post them in the kitchen or utility room, and use the lists to keep your daily, weekly, and monthly chores top of mind, no matter what life might throw at you.
Daily Chore Checklist
Your daily chores are very minimal, mostly designed to keep things sanitary and slightly in order as you go about your week.
Weekly Chore Checklist
Your weekly chores are slightly bigger projects you'll likely want to do on the weekend when time is a little more flexible. It's when you'll tend to the high-traffic, high-use areas that probably get dirtiest during the week.
Monthly Chore Checklist
On a monthly basis, you'll be tackling big stuff — like your furniture, your appliances and your windows. They might not be the most top-of-mind items, but they get lots of use, and cleaning them at least monthly can help keep them in tip-top shape for the long haul.
Annual Chores List
There are a few tasks that only need to be done annually or every six months. For these, it's easiest to break down the chores by season.
Here's what your seasonal chores should look like, roughly:
Spring Chores List:

Clean out your closets, stow away cold weather gear and deep clean your fridge, pantry and freezer. You should also call in an HVAC technician to tune up your air conditioning system before the weather gets too hot. You may also want to pre-treat your home for potential pests that might crop up in spring and summer. Change the batteries in your smoke alarms and carbon monoxide detectors if you haven't done so recently.

Summer Chores List:

Vacuum and steam-clean all carpets and rugs, clean out the gutters and have your pool professionally cleaned, if applicable. You should also change your air filters and dust the vents to ensure your A/C is operating in top working condition. Wash your curtains and window drapings, vacuum your mattresses, and clean your coffee maker.

Fall Chores List:

Stow away hot weather clothing and bathing suits and clean your fireplace and chimney in preparation for the upcoming cold weather. Clean and degrease the stove hood and polish any stainless steel appliances you might have. Deep clean your fridge, pantry and freezer. Spray down your window screens for any debris that might have built up. Change the batteries in your smoke alarms and carbon monoxide detectors.

Winter Chores List:

Wash your curtains and window drapings, vacuum your mattresses and clean your coffee maker. Empty and clean all cabinets, dry clean your pillows and comforters, and clean out your dryer's air duct. Clean behind and under all large appliances, and wipe down all walls and doors.
You also might consider a professional deep clean once a year to ensure everything has been fully cleaned and disinfected on an annual basis. These usually cost a few hundred dollars (but save you tons of time in the process).
Need to do some bigger work on your home? Want to renovate or upgrade your property? Then contact Embrace Home Loans today. A cash-out refinance may be able to help cover these costs.