Single Female Homebuyers Are on the Rise: How to Help Your Loan App When Flying Solo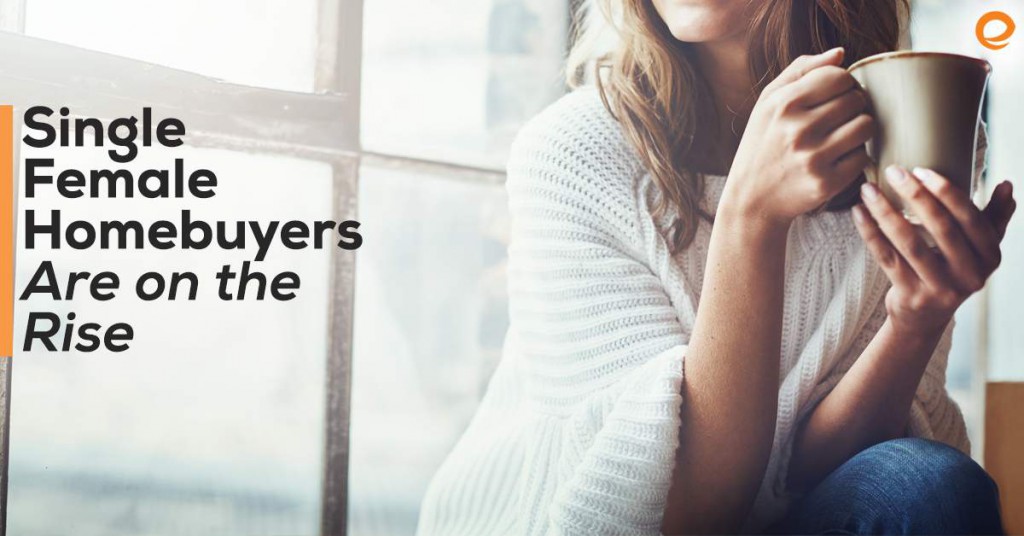 For the housing market, it's all about the single ladies. 
According to data from the National Association of REALTORS®, single females accounted for nearly one in five home purchases last year — double the share of their single male counterparts. The reasons vary, from later family formation to more income and education, but the outcome is the same: single women are ready to become homeowners, and they're making it happen in droves.
Want to join them? Here are some steps you can take to improve your chances of getting approved for a mortgage as a solo homebuyer:
Pull your credit reports and alert the credit bureau of any errors immediately. Head to AnnualCreditReport.com and pull your reports from Experian, Equifax, and TransUnion.

Go over your reports thoroughly and note any accounts you don't recognize or any information that's incorrect. If you see anything, alert the credit bureau that issued the report and provide any documentation necessary to prove the error. Once the issue has been remedied, your credit score (and your chances of mortgage approval) should jump as a result.

Take other steps to improve your credit.

The better you credit score, the better your chances of getting a mortgage loan are — and the lower interest rates you may qualify for when you do. If your credit score is less than ideal (think under 700), then take a few months to work on improving it. Set up auto payments to ensure you never miss a due date and start paying down some of your debts. You should also avoid taking out any new loans or cards in the months leading up to your home purchase.

Offer a bigger down payment

. Making a solid down payment is a great way to lower the risk you present to a mortgage lender, and thus make your entire home buying journey easier. As a nice bonus, it may also mean a lower monthly payment and, in some cases, even a lower interest rate. 

Get some help or crowdfund it. If you're not able to come up with a big down payment on your own, you might consider asking a loved one for gift money. They'll just need to provide a letter showing that the funds don't need to be repaid, and then you can use it to cover your down payment, closing costs, or just to more easily qualify for the loan. You might also think about crowdfunding your home buying efforts. Sites like FeatherTheNest and HomeFundIt are both good options if you're looking to tap your network for home buying help.
Find ways to boost your income. Whether it's taking on a side gig, doing some babysitting, or opening up an Etsy shop, increasing your income — even just slightly — can pay big dividends when it comes time to buy a house. For one, it can help you save up for a bigger down payment, which can mean a lower monthly mortgage payment and less interest paid over the life of the loan. Additionally, it can also lower your debt-to-income ratio — a great way to reduce the risk you present to mortgage lenders.
Be smart about your loan choice. Some mortgage loans are easier to qualify for than others. With an FHA loan, for example, you can have higher debt-to-income ratios and lower credit scores than other options. And with VA and USDA loans? You don't even need a down payment. Connect with a savvy loan expert to discover what mortgage options you have, and choose one that aligns with your budget and goals best.
Ask to become an authorized user on a parent or loved one's account.

If your mom, dad, sibling, or someone else close to you has stellar credit, ask if they'll add you as an "authorized user" on one of their accounts. This will give your credit score a boost by association, even if you never touch the card or use the account yourself.

Don't max out your loan amount.

If you're prequalified for a mortgage loan up to $250,000, try not to max that out. The closer you get to the maximum limit, the harder it will be to qualify, so consider purchasing a home well below that, and you'll likely have a much easier time with the mortgage process.
Oftentimes, the home buying process is smoother sailing with a co-borrower on board. You have two incomes to pull from, two credit scores, and two people saving for a down payment. But that doesn't mean you can't buy a home solo. Work on your credit now, start saving up, have a plan in place, and that dream home is just around the corner.
Get Help Buying a House Solo
Do you want more personalized guidance on buying a home on your own? Just have a question about how it all works? Then reach out to an Embrace loan officer today. We're here to help.