New Spouse, New Home? How to Make Home Buying Possible After Tying the Knot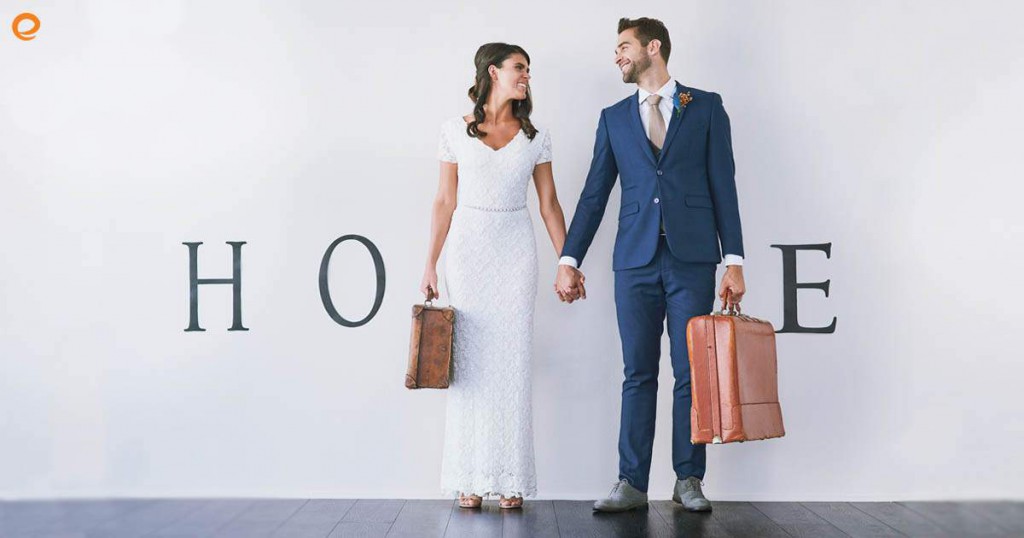 Getting married was a big decision. Now it's time for another one: Should you buy a house together? More importantly, can you afford to?
Though it might seem impossible after that costly wedding and honeymoon, homeownership isn't as out of reach as you might think.
Here's how to make your newlywed home buying dreams a reality:
Have a timeline.
There's no rule that says you need to buy a home immediately after tying the knot, but you should at least have a timeline in mind. Decide when you want to ideally buy your house, and work backward from there. If you want to buy within the year, how much do you need to save each month to make your minimum down payment and closing costs? Plot out each monthly milestone you need to hit to achieve your goal.
Know the big picture.
What are you and your spouse's combined monthly incomes? What are your credit scores? How much do you have saved and in liquid assets? These numbers will all play a role both in what you can afford and your mortgage approval. If you lack credit history, have a low score, or need to save up more, you might need a longer timeline. 
Find the right vendors.
The right agent and loan officer can make your home buying journey infinitely easier. Do your research, and find your vendors as early as possible. Talk with them about your goals, preferences, and financial scenario, and leverage their experience to find the best path forward.
Get Approved to Move™.
Getting Approved to Move™ for your loan makes your home search easier and gives you a leg up on the competition. As soon as your finances are in a good spot, get Approved to Move™ with Embrace Home Loans. You'll have a fully underwritten mortgage document that's basically as good as a cash offer. It can give sellers added confidence in your bid because they know you're already approved and good to go. 
Stay on top of your finances.
It's crucial that you practice financial caution when nearing your home purchase. In the months before you buy, avoid opening any new accounts, make sure you pay your bills on time, and don't put any big-ticket items on credit cards. Safeguarding your credit and reducing debt is crucial if you want to get approved for that loan.
Get the Guidance You Need
Want help achieving your goals of homeownership? Contact an Embrace loan officer today. We're here to guide the way.