Frustrated with Your House During the Pandemic? Here Are Your Options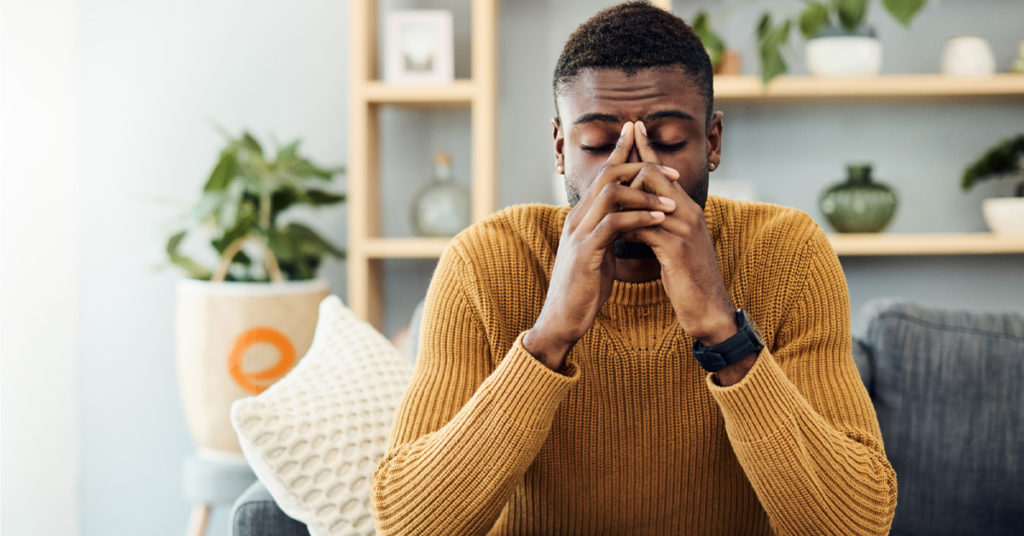 Let's face it: Home hits a little different than it did a few months ago.
Before the pandemic, our houses were our havens. We'd arrive home from work each day, ready to sink into that couch, kick our feet back, and just enjoy our family. It was a place for respite and relaxation.
Those days are gone.
Now, our homes are our offices, conference rooms, and meeting halls. They're our gyms, schools, and restaurants. And in many cases, they're just not cutting it anymore.
Is your house not living up to its new roles?
Have you reorganized and cleaned, but still find yourself frustrated at its layout, design, or lack of space?
Here are your options:
1. Renovate it.
Renovating your property can be a great way to address its shortcomings.
You can add on a room, knock out a wall to expand your space, or turn that spot under the stairs into an extra storage closet. If you need more privacy, you might even think about adding in a wall somewhere — maybe dividing your master bedroom into two smaller ones or separating your game room to create a new home office.
If you don't have a lot of savings to devote to renovations, you might think about a cash-out refinance. If you qualify, it gives you the ability to turn your home equity into cash, so you can put it toward your property (or any other expenses you might face).
2. Sell it and buy (or rent) a new one.
The market is super hot right now, so if you're not married to your house or your location, you might think about selling it instead. You'll hopefully get a pretty penny for it (and probably sell fast), and then you can move on to a larger property after that. You can choose to buy a new home or rent one instead.
The latter might be a good option if you're not sure what your work or school situation will look like post-pandemic.
3. Buy a second home.
Another option is to buy a second property that better meets your needs.
If you're worried about having two mortgage payments, the solution is simple: Rent out your current home on Airbnb or to long-term tenants. Once the pandemic has subsided, you can opt to use that second home for extra income or sell it off, whatever makes the most sense.
If you do go this route (especially the Airbnb one), make sure your mortgage allows for this. You'll also want to check for any deed or HOA restrictions that might ban renting out the home as well.
4. Add an ADU or granny flat.
ADUs — or accessory dwelling units — have been on the rise for some time now. They allow you to expand your livable square footage, without having to renovate your actual house. You could use yours as a home office, an extra bedroom for your college-aged child who's moved back home, or even for some much-needed quiet time away from the family.
If your home and work life go back to normal after the pandemic, you might think about reverting that ADU into a short- or long-term rental. It could be a good way to earn some passive income without much work.
5. Hire a pro.
You might also think about bringing in a professional interior designer or home organizer. Often, it's just a matter of adjusting your layout, getting rid of some unnecessary clutter, or changing out your furniture to really make your home work.
6. Use your closets better.
Need a home office, but don't have the space? Turn a closet into a hideaway office of sorts. Clear out all the racks and rods, set up a small IKEA desk at the back, use the shelves to store your paperwork, printer, and other supplies. You'll find a lot of inspiration for "cloffice" projects on Pinterest.
Closets can also double as reading or homework spaces for your kiddos, so think outside the box and use that extra space strategically.
The bottom line on making your house work during the pandemic
Is your house just not cutting it in these challenging pandemic times? Need more space, more privacy, or a little bit of both? From renovating to buying to hiring an organizer, there are lots of ways to do it.
Want help paying for those changes? A cash-out refinance may be able to help. Get in touch with an Embrace Home Loans team member to talk through your options.
Thinking of going on the hunt for a new house? Get pre-approved for your mortgage loan first. It will help you be more competitive in today's red-hot market.