Beyond Success Story #3: Borrower with a Foreclosure and Late Payments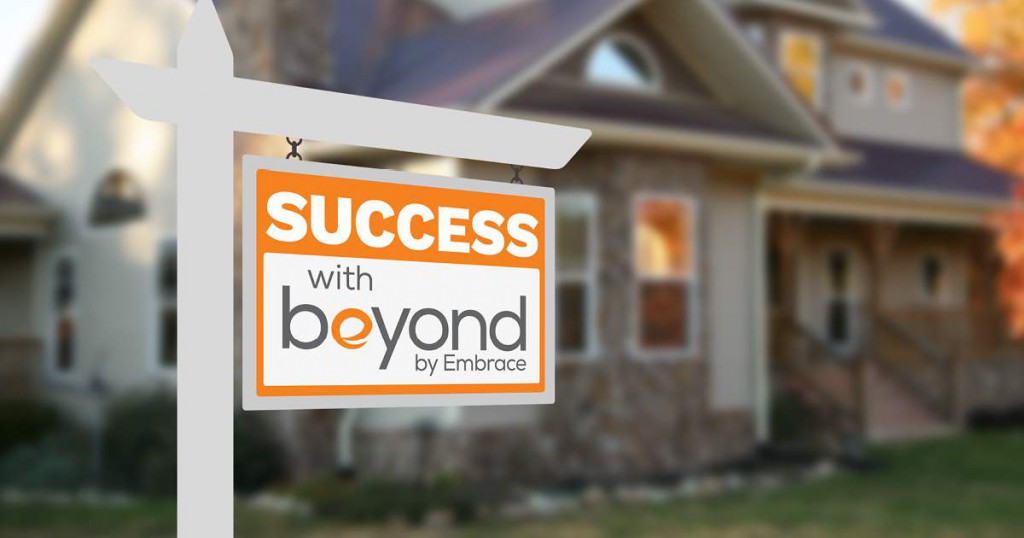 During our 35 years in business, we've learned that it's impossible for every potential borrower to have a near-perfect credit score, steady W2 income, and zero past events (like a bankruptcy or foreclosure). As a real estate agent, you've undoubtedly learned the same — but that certainly doesn't make your job any easier sometimes. Especially when you have a motivated home buyer who is struggling to get approved for a mortgage.
At Embrace Home Loans, we believe that unconventional shouldn't mean unqualified. That's what drove us to create a new product, Beyond by Embrace. Beyond offers financing solutions for your home buyers who are self-employed, report low adjusted gross income on tax returns, have FICO scores as low as 580, or have a prior bankruptcy, foreclosure, modification, short sale, or deed in lieu.
Beyond was released in late spring of this year, and our success stories are already piling up. It's been so rewarding to help these unconventional borrowers, and to give our agent partners a solid mortgage product that can help not just close deals, but completely save them in some instances.
---
Loan Approval for a Borrower with a Foreclosure and Late Payments

The situation
With a foreclosure more than two years old (but less than three) and numerous late credit card payments, the borrower was turned down by a credit union when he applied for a mortgage in Florida.
How Beyond helped
After the denial at the credit union, the borrower was referred to Embrace by a real estate agent. The Embrace loan officer knew the borrower would not qualify for traditional FHA or Freddie Mac/Fannie Mae financing, so he introduced him to Beyond by Embrace. The loan was approved quickly and closed 30 business days later.
The stats
661 credit score
$220,000 sale price/$176,000 loan amount
41% DTI
Borrower turned down by credit union
Several recent late payments on credit cards
Foreclosure over 2 years, less than 3 years
7/1 ARM
Embrace Home Loans, Inc. NMLS #2184 is licensed in 46 states, plus DC. (www.nmlsconsumeraccess.org). This is not a commitment to lend. Other conditions and fees will apply.